CSNY in 2006? (Update)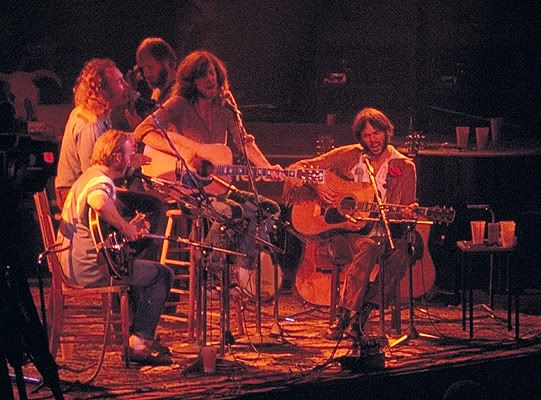 It's all but official that Crosby, Stills, Nash, and Young (pictured here in 1974 - can't you just get a 'contact high' looking at this picture?) will be touring this year.
The Orlando Sentinal reported that Graham Nash broke the news at a recent media event for the Photographers Who Rock. "We're likely going to do 15 dates in Europe and then 35 in the states and the tour likely will focus on outdoor sheds and arenas'' Nash said. The U.S. portion is likely to start in late June.
Last month Neil Young also hinted at a new CSNY album and tour for 2006. Some die-hard Young fans on
The Rust List
detest CS&N and don't understand why Y wastes his time with them. The think Neil can do no wrong and would much rather see him tour with Crazy Horse.
All I know is, I'm in for CSNY'06 (and the' Horse' if it's gonna happen).