Five More Weeks of Winter - That's Cool!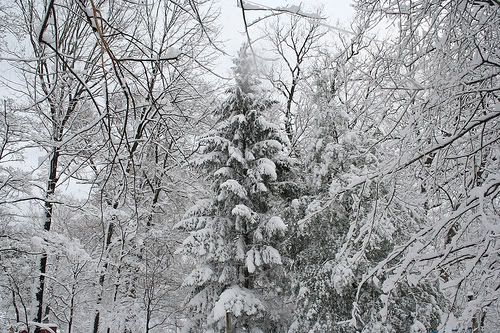 After a ridiculously mild winter, the past weekend saw this region experience its first measureable snow in months and most significant snowfall totals in three years. It was a nice, user-friendly snow, as it mostly fell from Saturday evening into early Sunday morning. I, of course, prepared by procuring all the basic necessities for the "snowed-in" weekend - firewood, bourbon, cigars, and extra smoke fluid for my toy train steam locomotives.
Although officials felt it neccesary to close area schools on Monday (the decision was made as early as Sunday afternoon) the region, not known for coping with
any
amount of snow, generally handled this storm fairly well. In New York City, which received 20-24" of snow on Sunday, schools were open on Monday and it was pretty much business as usual. You think two feet of snow is gonna shut down New York City? - Fuggeddaboudit!
Meanwhile, we're back to temps into the low 60s with cold temps returning for the President's Day weekend (need some more of those basic "necessities"!) and an outside chance for a snow "event" Monday night into Tuesday.
I love the snow - as long as I don't have to go driving in it - and wouldn't mind a few more weekend snowfalls of the 2-4" variety before spring.